Life sciences A to Z - G is for gene-editing: The CRISPR landscape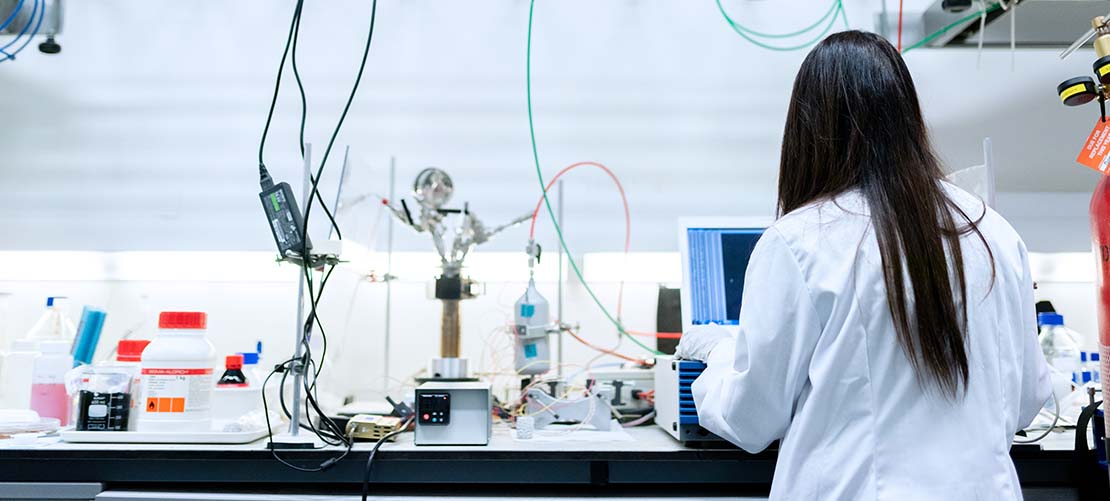 The revolutionary gene-editing tool CRISPR ("clustered regularly interspaced short palindromic repeats") offers incredible opportunities in a broad range of applications in the life sciences, animal health and agricultural fields although is not without its technical challenges. Described as "genetic scissors", it can be programmed to target specific stretches of genetic code and to delete, edit or replace DNA at those precise locations. There is a long way to go until CRISPR therapies are successfully commercialised, but expectations are high and numerous players are seeking access to the technology: one estimate for the CRISPR-Cas9 market was USD$1.4 billion in 2020, expected to reach USD$6.2 billion in 2028.
Perhaps unsurprisingly given the expectations around the technology, there are numerous claims to rights in various CRISPR technology. Those who desire the right to use and develop the technology need to navigate a complex and uncertain licensing landscape. We provide a brief summary of the landscape below.
Who can grant a licence to the CRISPR rights?
CRISPR itself cannot be patented. CRISPR-Cas 9 is a naturally occurring protein, and partly a naturally occurring bacterial process. However, parties have sought to patent methods, engineered components and compositions to target specific genes and achieve specific effects.
There are two broad camps of patent owners laying claim to the foundational patents – arguably, whichever camp prevails (in whichever jurisdictions) will have the necessary foundational rights underlying most (if not all) future developments of the CRISPR-Cas9 technology.
In brief, the UC Berkeley/University of Vienna/Charpentier (CVC, via Jennifer Doudna and Emmanuelle Charpentier) camp published a groundbreaking paper on the CRISPR system in 2012 but did not show that it worked in eurakyotic cells; the Broad Institute (Dr Zhang et al) did show this in 2013, although the CVC camp argue that the Broad patent applications are obvious extensions of the CVC's own patent applications. The patent disputes are being fought globally, and are ongoing – e.g. in March 2022, the USPTO found that Broad was the first-to-invent, but CVC were reported to have filed an appeal and there are other US interference actions (featuring Toolgen and Sigma-Aldrich) which may still affect Broad's granted US patents. Significant uncertainty remains as to which of the CVC and Broad patents will be enforceable, and the nature of the disputes means that the answer may well differ from country to country.
The validity of the rights might be uncertain, but this hasn't stopped CVC, Charpentier (who also has solely-owned patent rights), and Broad Institute from each seeking to commercialise such rights. Accessible research licences are broadly available, but when it comes to commercialisation rights, each have formed spin-out companies to develop and/or license the technology:
 

Associated with CVC is Intellia Therapeutics (licensing human gene and cell therapies and antiviral therapies reportedly under an exclusive sublicence from Caribou Biosciences) and Caribou Biosciences (licensing other applications);
Associated with Charpentier is CRISPR Therapeutics (human therapeutics), ERS Genomics (non-human therapeutics) and Casebia Therapeutics; and
Associated with Broad Institute is Editas Medicine (reportedly holding an exclusive licence in human therapeutics and a non-exclusive licence in other fields). Broad Institute continues to license directly as well.
 

The other patents: The foundational patents are not the end of it though. There are now more than 11,000 families of patents on CRISPR-related technologies according to Swiss intelligence firm Centredoc. Other significant players holding early foundational patents (or challenging the priority of the Broad and CVC patent applications) include Chinese Academy of Sciences, Toolgen Inc, Sigma-Aldrich, Vilnius University and Cellectis. Corteva Agriscience (previously part of DowDupont) is reportedly the organisation which has amassed the largest number of CRISPR-related patent rights (largely through licensing), focussing on the agricultural space.
A patent licensing pool? A licensing company called MPEG LA has been promoting its "patent licensing pool", promising the sharing of technology and ease of administration to CRISPR patentees and a (potential) one-stop shop for licence-seekers. Broad has separately also called on CVC to join discussions for a patent pool or coordinated licensing strategy, but it remains to be seen whether any patent pool will reach consensus among the necessary stakeholders. Sigma-Aldrich and genOway this month announced a collaboration as a one-stop-shop for sublicensing Sigma-Aldrich CRISPR IP rights.
What to do?
So, what can be done? The uncertainty makes obtaining freedom to operate very difficult, and there will be years before any certainty on the patent landscape is obtained. Various stakeholders have taken different approaches to managing the risk. For example:
Risk could be reduced, of course, if licences were obtained in respect of all the applicable foundational patents in all jurisdictions (as well as any other patents in the CRISPR landscape that could cover the proposed project). But this might be a seriously expensive endeavour, particularly if an eye is on ultimate commercialisation (rather than R&D), and it does not guarantee that all of the relevant rights are even accessible (there are already numerous exclusive licensing deals reported in respect of specific applications).
In the CVC/Broad conflict, many stakeholders are throwing their eggs in one basket only and seeking licences from one camp or another. Each licensee is probably hoping that their licensed rights will prevail in the end, but it is entirely possible that the final outcome will require licences from one camp in some territories and another camp in other territories (which might be easier to administer if a patent licensing pool reaches consensus).
Some are playing "wait and see" – focusing on early R&D and dealing with the commercialisation problem later. One could obtain fairly straightforwardly a research-only licence from one camp or another to reduce risk at the development stage, and, depending on the nature of the research and the jurisdiction in which it is being undertaken, parties could also consider reliance on research/experimental exceptions to patent infringement to avoid taking up a licence for certain projects. Of course, in the event that a project becomes promising, such researchers will need to make a decision on how to proceed toward commercialisation given the risks of damages, royalties or even injunctions depending on which patent rights prevail.
There is the possibility of using or developing alternative gene-editing tools. Some participants in the market have been reported to have placed restrictions on the extent to which CRISPR-Cas9 is used in R&D, pending further clarity as to the ultimate commercial terms which will apply to the technology. Against this background, alternative CRISPR tools have been a popular research focus recently – for example, utilising other proteins like Cas-13 or Cas-14, or developing new CRISPR associated enzymes such as base editors.
© Stephenson Harwood LLP 2023. Information contained on this page is current as at the date of first publication and is for general information only. It is not intended to provide legal advice.